Tuesday, November 20, 2018 / by Price Team Mortgages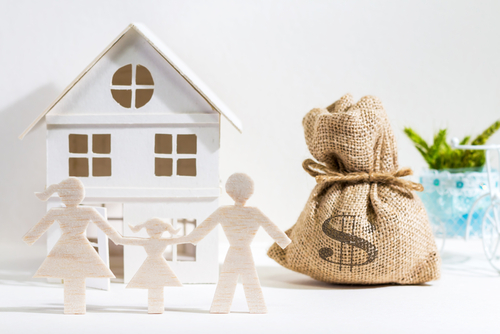 There are many challenges that come into play when you're in the market to buy a home.
Buyers say the number one obstacle to home ownership is saving enough for a down payment, the amount that the buyer provides toward the purchase of their home.
Exactly how much do you need to put down? Assuming you can finance the debt with your current income you can get a mortgage for as little as 5% down PLUS pay for Mortgage Default insurance if you put less than 20% down.
A smart rule of thumb is always try to put a least 20% down. Although that may be a challenge in Greater Vancouver where the current Vancouver MLS stats indicate an average house price of $1,227,420
1. Easier to service your debt. Putting 20% down reduces the size of your monthly mortgage payment, making you more likely to qualify for and afford, your mortgage. Lenders want to make sure you can service your debt with your current income using 2 rules:
o Rule #1 – GROSS DEBT SERVICE (GDS) Your monthly housing costs are generally not supposed to exceed 35-39% of your gross monthly income. Housing costs include – your monthly mortgage payment, property taxes and can include heating. If you are buying a condo/townhouse with strata property then the GDS will also include ½ of your strata fees.
Principle + Interest + Taxes (+ 50-100% Strata Fees if applicable) Gross Income
Rule #2 – TOTAL DEBT SERVICE (TDS) Your entire monthly debt payments should not exceed 40-44% of your gross monthly income. This includes your housing costs PLUS all other monthly payments (first mortgage, property taxes, maintenance fees, additional financing, car payments, charge accounts, etc.).
(Principle + Interest + Taxes) + Other Payments Gross Income
2. A Smaller Monthly Mortgage Payment! You pay LESS!! I'm all about making smaller mortgage payments and having money for the fun stuff in life. More money down means, you borrow less money, which means you will have a smaller mortgage, which means you have smaller, more affordable mortgage payments.
3. No private mortgage default insurance. Putting 20% down allows you to avoid paying for mortgage default insurance.
o In Canada, mortgage insurance is required federally on high-ratio mortgages (a down payment of less than 20%). This insurance, which protects the bank/lender in case the borrower defaults, gives lenders the flexibility to offer homebuyers with low down payments the same low interest rates they would offer to homebuyers with more equity.
o Mortgage insurance premiums are based on the amount of the mortgage. The higher the loan-to-value ratio, the higher the premium cost. In other words, the lower your down payment, the more expensive the insurance. This premium may be paid in cash in a lump sum upon closing, it is usually added to the mortgage amount and paid over the length of the mortgage.
o Canadian Mortgage & Housing Corp. (CMHC) and Genworth Canada provide mortgage default insurance. Click on CMHC or Genworth for the sliding scale, the bigger your down payment the less insurance you pay. Once you hit a 20% down payment, mortgage default insurance is no longer mandatory.
4. Pay Less Interest over the Life of the Loan. You pay less interest with 20% down payment, since you're putting more money on the house compared to if you put 5% or 10% down.
5. Instant Equity Building. A significant down payment builds instant equity in your home. A 20% down payment immediately puts equity into a home when you purchase it. That down payment gives you some cushion, in case the market takes a downward turn.
If you have any questions contact a Dominion Lending Centres mortgage professional near you.