Wednesday, November 21, 2018 / by Price Team Mortgages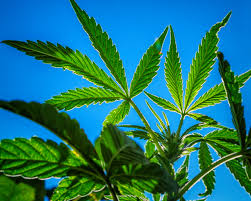 As many of you already know, Canada just became the second country in the world to legalize marijuana for medical and recreational purposes. Of course, this historic moment in Canadian history has cannabis activists jumping for joy while others are not s-toked on the idea.
With legalization comes the realities of growing your own pot at home which already has Global News giving Canadians a step-by-step guide on how to do so properly and legally — sorry Manitoba and Quebec!
We always have clients contacting us for restructuring advice on their current mortgages. However, through our initial discussions, we have found out that some have started growing pot plants within their homes. Since this legislation is new to everyone, including the mortgage community, we had to do some research.
Prior to September 17, growing cannabis at home was a legal grey area. Mortgage wise, it was a red flag. Any home that has previously or is currently being used in the growing of cannabis was treated as a "grow-op" and as a result is NOT financeable.
grow-op: a concealed facility used for marijuana plantation.
Since legalization day on October 17, the federal government officially set a limit of four pot plants per household — NOT by person. This information DOES NOT have to be disclosed on a property disclosure UNLESS damage has occurred within the household because of cannabis cultivation.
Just as a FYI — ALL property owners should consult their realtor or lawyer about how to properly disclose when selling their household.
After talking to our local Canada Mortgage and Housing Corporation representative (CMHC), she notified us that mortgage insurers are currently leaving lenders to create their own policies on how to deal with marijuana plants and their effect on existing mortgages. We contacted lenders about this 'budding' home-grown industry but were met with no answers.
This situation is certainly a waiting game and we're all holding our breath waiting for the first move!
Let us share our advice.
If you are looking to sell your property or refinance your mortgage — get rid of those pot plants now!
Any home appraisal company can disclose in their report that cannabis is present within your home which could place your home on a list that DOES NOT foresee future sales or refinances.
It is your safest bet to keep your cannabis plant growth up to the licensed growers located across the country.
If you have any questions, contact your local Dominion Lending Centres mortgage professional.